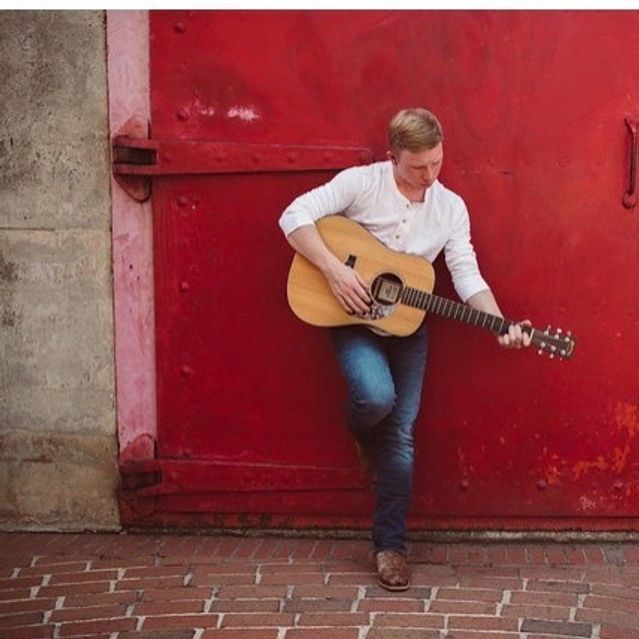 ABOUT
In a land far far away, a young child with the charisma of a kangaroo, hopped upon a table in a crowded restaurant, and performed a medley of Elvis, Merle, and Cash hits for a stunned crowd looking on in amazement.
This of course was the humble beginnings of Luke Allen Moore, one of the most soulful and electrifying voices on the scene today. Hailing from Columbia, SC., he continues to break new boundaries with each of his stand out performances throughout the SouthEast. 
By the young age of 14, he was already gigging in and around the Carolina and Georgia area. Through his many years of trials and tribulations, he earned his stripes through crowd pleasing performances and heartfelt harmonies alike.
On his latest project LA Moore Band, he joined forces with songwriter and producer Bill Simpson (Atlanta, GA) and a handful of veteran musicians; Patrick Mueller (Life & Limb), Jason Pomar (Edwin McCain Band), Jeff Spirko (The Southern Gothic), Dave Fisch (Jupiter Coyote, Fishmouth Fools), Jordan Thorne & Kevin Swan (6Piece) - all coming together to create an electrifying new Country Rock sound that is winning over audiences show by show. Their latest album "Making My Way" tips their hat deep into the souls of both Country and Rock music combined, a fresh new sound ready to be soaked up by the world. As doors continue to open, so do the hearts of LA Moore Band and their fans who allow them the opportunity to share their passion with the world.